Day trip or long weekend, family holiday or couple's cultural excursion, Northern France is a safe bet. With a comfortable, affordable ferry ride separating Dover to Dunkirk, this historical town is readily accessible. Dunkirk still conjures images of war; the sobering words of Churchill linger on the beaches: "we shall not surrender…" Yet, nearly a century on, there is more to see than you might expect in the famous French town. Most tantalisingly, it's all within reach. A short ferry journey from Dover to Dunkirk and the world (well, France) is your oyster. 
1. Visit the beaches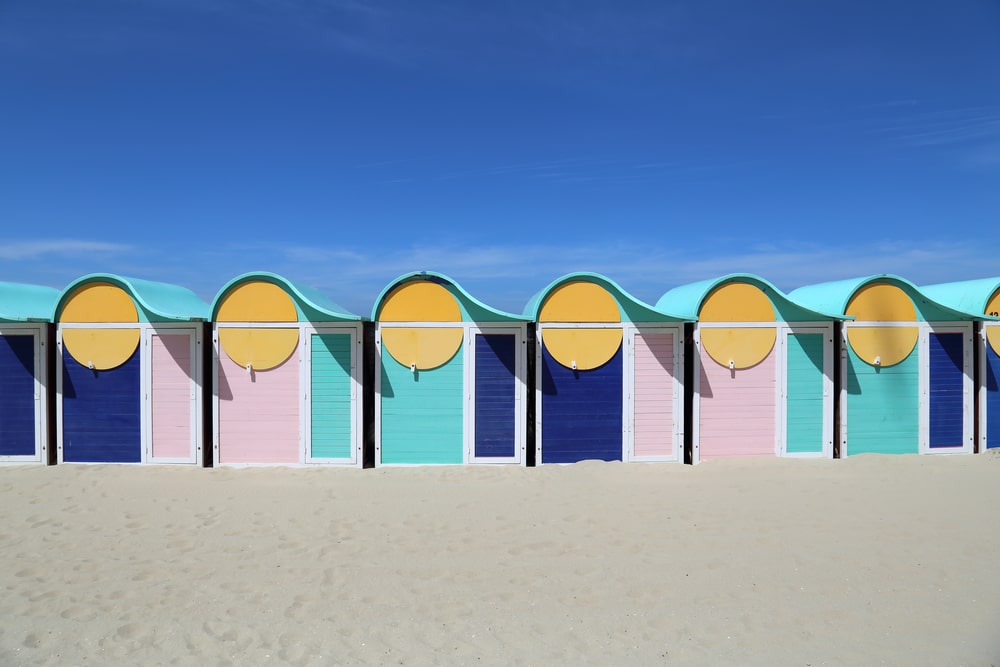 Naturally, people from all over the world are drawn to the haunting coastline of Northern France due to its rich war-time history. Wrap up warm, grab a coffee and stroll across the sandy plains that seem to stretch on to the horizon. Breathe the sea air and picture the battles fought here.
There is a palpable sense of what happened at this place and the experience can be quite moving, so it is a must for budding historians or those with a fascination with warfare.
In other news, there's a string of quaint little shops where you can try French classics, such as mussels or French fries, and refresh yourself with an ice cream while kids play on the pedal-karts along the waterfront. 4-seater karts are to be found and this would be an opportunity for making fond family memories.
2. Musée Portuaire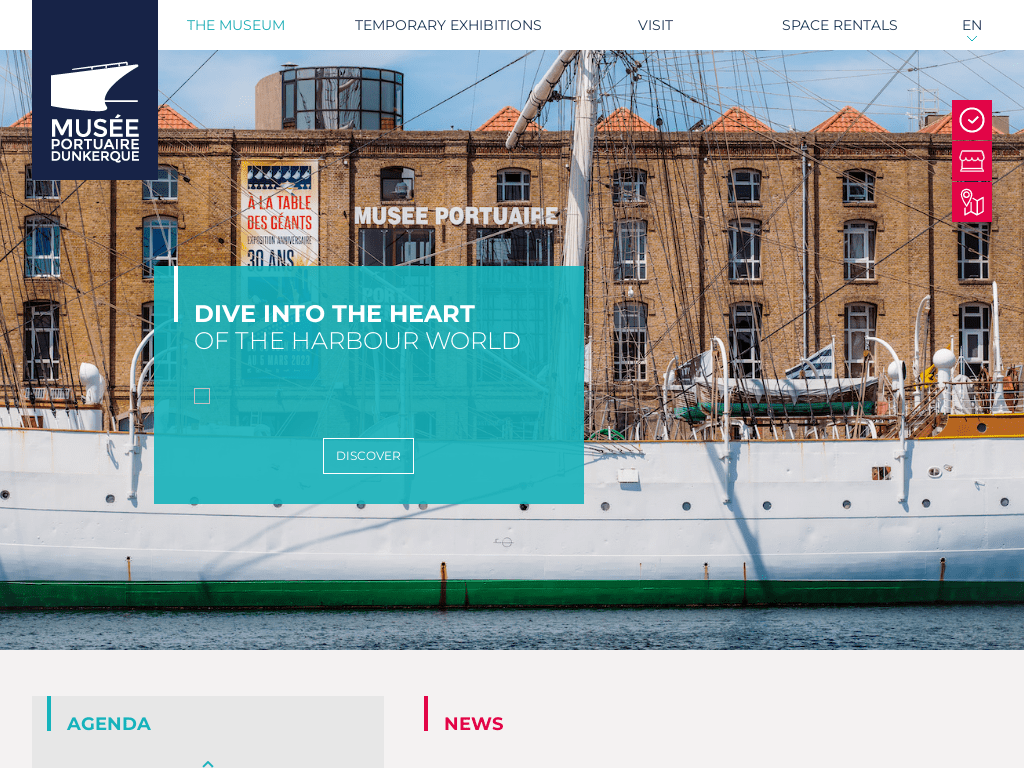 A converted 19th-century tobacco factory now operates as a museum, close to the sea. Housing evocative stories of the past that delve deep into the port's whaling and cod industries and Icelandic expeditions, expect to be transported back to centuries gone before.
Close by, you'll spot the 3-mast heritage ships moored at the water's edge, including the hundred-year-old Duchesse Anne, the only tall ship you can board and explore in France.
Website: https://www.museeportuaire.com/en
3. St Eloi Belfry: UNESCO site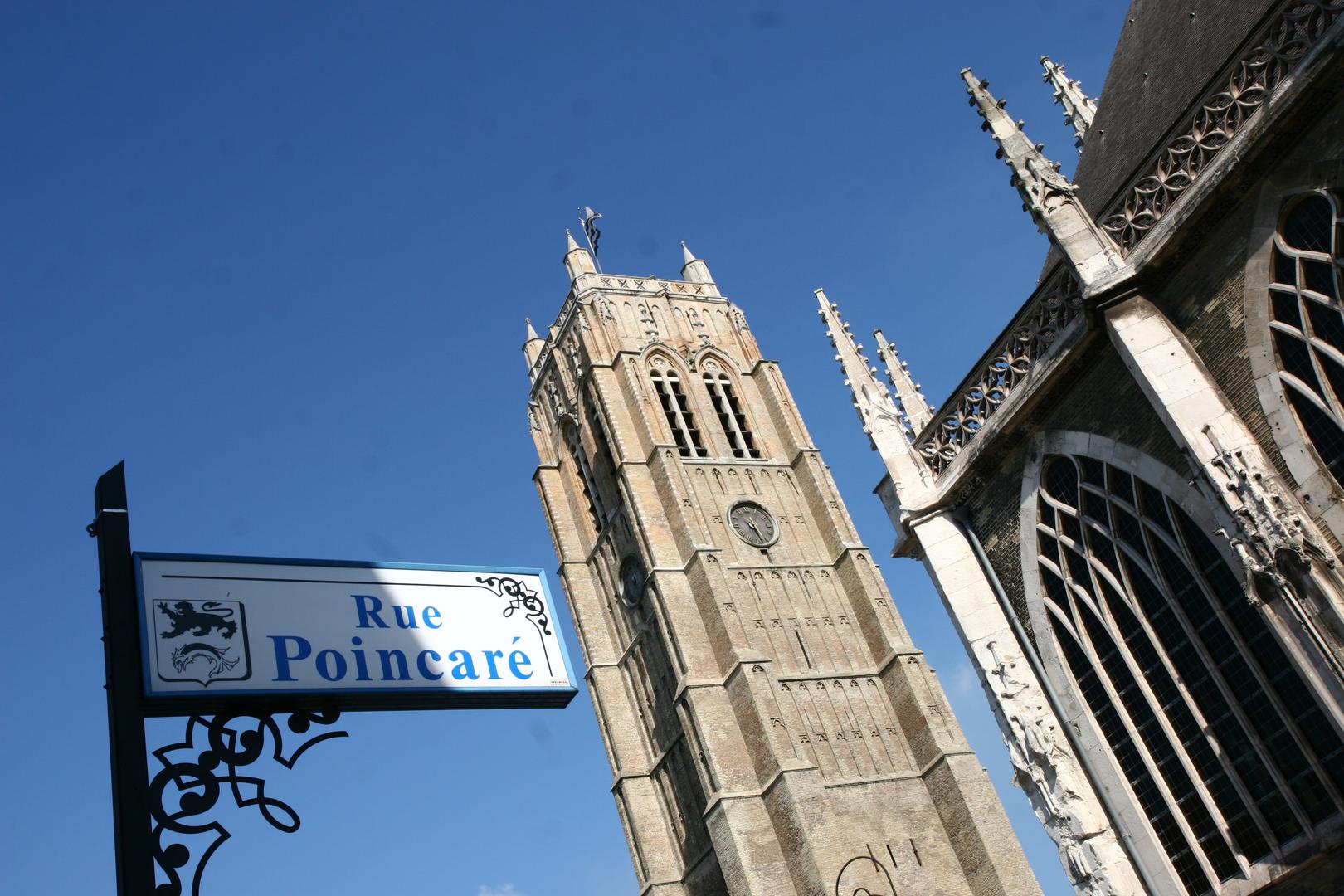 An extraordinary building now stands in place of a 1400's watchtower. This site has seen many battles and watched the surrounding town burn to the ground, so it has truly stood the test of time. If history and panoramic views are your 'thing,' then look no further. Climb all 60 metres to the top and breathe in that fresh Dunkirk air, the smell of freshly baked pastries rising up to meet you from the markets below.
Website: https://www.dunkirk-tourism.com/touristic_sheet/saint-eloi-belfry-dunkerque-en-2899372/
4. Operation Dynamo Museum: Bastion 32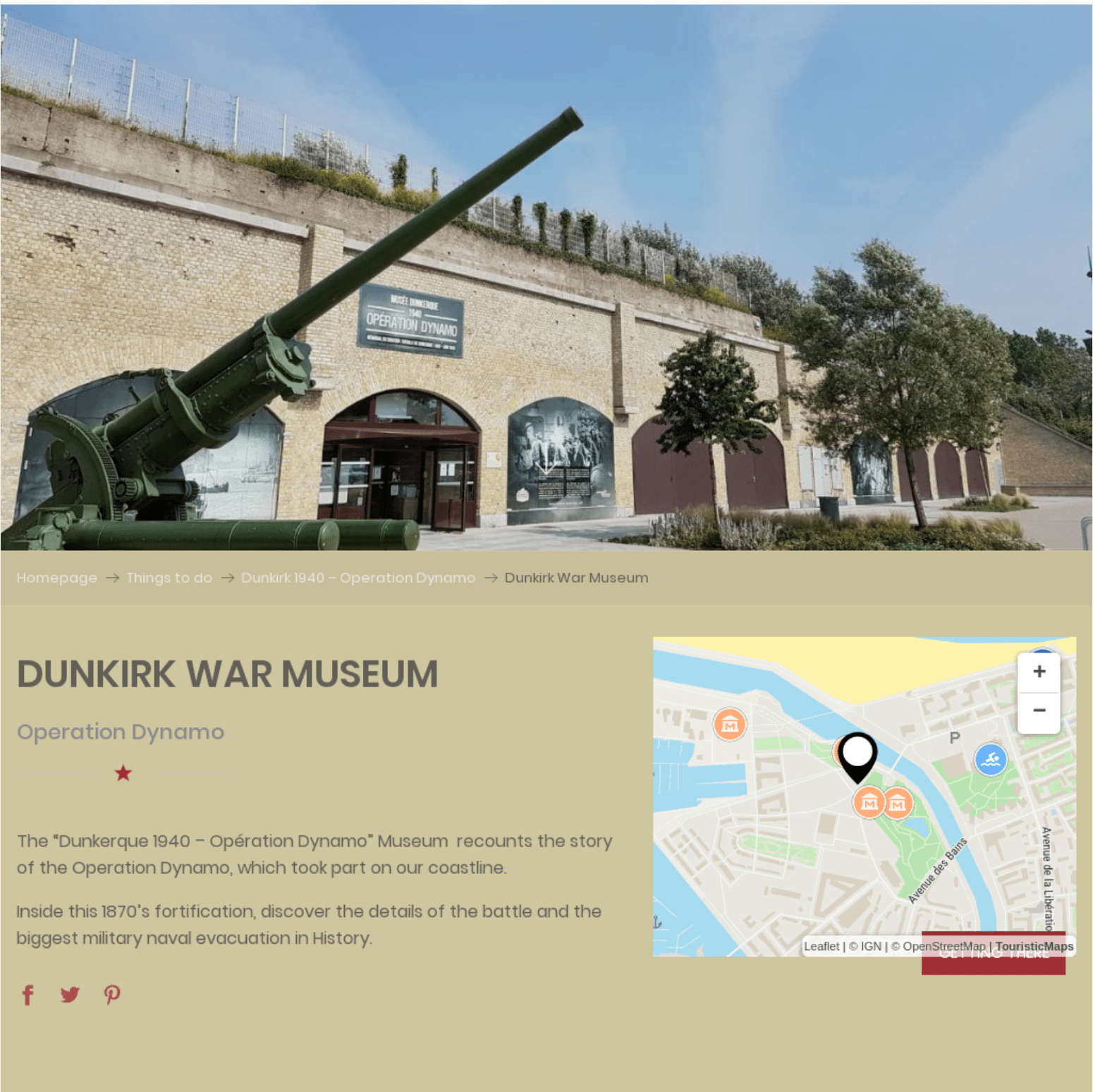 In 1874, just after the Franco-Prussian war, Bastion 32 was built to fortify France's border. Historically, the Allied Forces' Operation Dynamo – the plan to evacuate 300,000 soldiers from France – was hatched here in 1940. Today, it is a museum and gallery, sharing everything worth knowing about the incredible operation and the dramatic events of World War 2 that took place locally. If you want to bring those wartime stories to life, it's well worth visiting.
Website: https://www.dunkirk-tourism.com/things-to-do/dunkirk-1940-operation-dynamo/dunkirk-war-museum/
5. LAAC: modern art
Just across from Bastion 32 you'll notice an arresting building covered in white ceramic tiles, housing all sorts of modern art and including Warhol's work. Have a snoop around the sculpture garden in which the gallery is situated and try to make sense of the abstract shapes! Everywhere you look there is something of beauty, intrigue or thought provocation.
Website: https://www.dunkirk-tourism.com/things-to-do/contempory-art/laac-contempory-art-and-action-museum/
6. Experience the carnival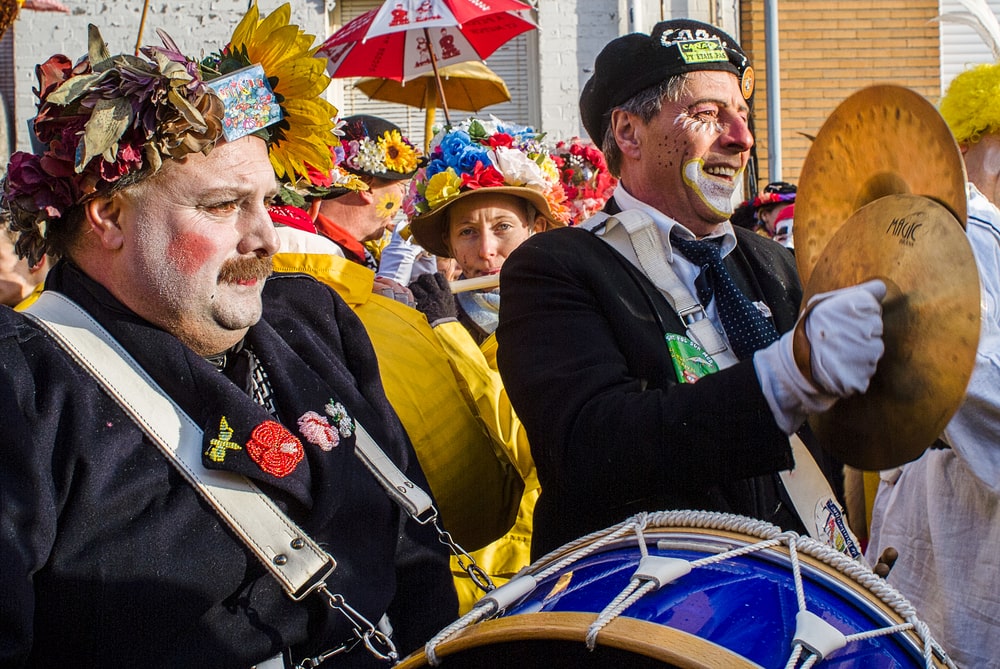 The prime time to be in the town is during the 3 days leading up to Ash Wednesday when 40,000 colourful carnival-goers paint the town red (or glittery pink) in celebration of Trois Joyeuses. People wearing yellow hats and coats parade through the streets and the mayor famously throws smoked herrings into the crowd to commemorate the old fishing trips to Iceland. *Warning: you might smell of fish*
7. Bury your feet: La Dune Marchand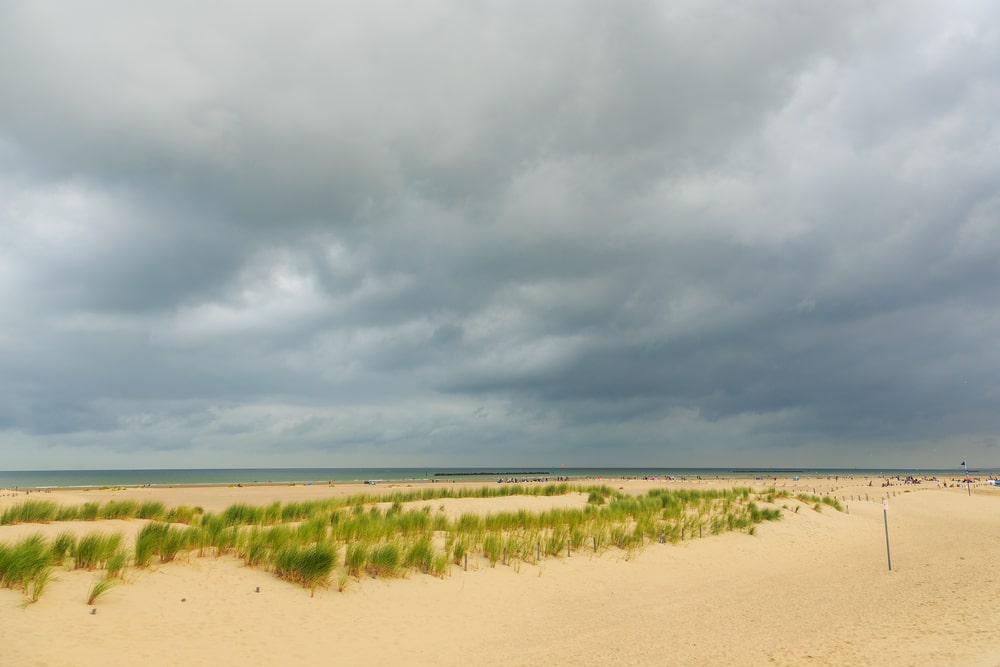 If you're fond of sand dunes…. Perfect for nature lovers and the conservation conscious, these endless miles of beach and dunes stretch right up to the border of Belgium and support protected wildlife. There are many beautiful birdsongs to be heard amongst the foliage, interesting plants, flowers and animals. This stretch of sand makes the ideal spot to kick off your shoes and doze the afternoon away in the sun after your journey from Dover to Dunkirk.
8. Platier d'Oye
Keep your eyes peeled for signs to a glorious nature reserve while en route to Calais. This network of wetlands is known as the first feeding grounds for birds migrating south for colder months and if you can spot the flocks landing to replenish themselves from the rich lagoons, flooded by the River Aa, it can be quite a sight. It is essentially the first services these birds come to – their equivalent to a Costa on the M4!
Website: https://eden62.fr/
9. Jardin du Mont Récollets
If you have a taste for the finer things in life, head over to this beautiful rural farmhouse with enclosed gardens, box hedges, topiary and incredible flora. Stroll through the grounds, lose yourself in the house's history and don't forget to bring Mr. Darcy!
Website: http://www.cassel.fr/commerce/jardins-du-mont-des-recollets/
10. Food!
When in France… A jewel in the crown of European cuisine, France is full of flavour. You should absolutely make the most of the dishes on offer and perhaps push your gustatory boundaries. Explore the independent restaurants serving deliciously authentic French food, wander around the markets, following your nose, and gorge on freshly baked pastries. The best way to get a taste of France is to eat it (not literally).
Getting to Dunkirk
DFDS is the only ferry provider to offer a ferry service to Dunkirk. Catch the ferry from Dover in South-East Kent and you will set off on a relaxing two-hour ferry journey. Prices can be as low as £24 per person and you can take as much as your car can carry.
DFDS offers up to 24 departures a day.
DFDS
From £68 car + 4 passengers, one way ticket

Travel Guarantee – rebook for free if travel is impacted by Covid-19. Valid for crossings take before 30 Sept 2023.

Earn Nectar points on your booking

Travel +/- 4 hours either side of your booked sailing time. Subject to availability